This project (CoTalent) has received funding from the European Commission. The content of this website only reflects the views of the CoTalent group. The European Commission cannot be held responsible for any use or implementation of this content which may occur using the information contained therein.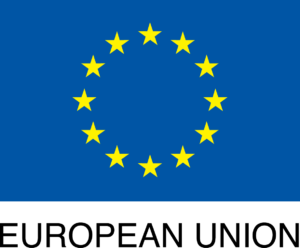 All contents on the CoTalent website are property of CoTalent, unless otherwise indicated. The documents and information are made available free of charge for public information only. External links may be an exception to this policy.
Except when otherwise stated, no part of the information on this website may be re-used, reproduced, stored, transmitted or distributed for whole or part, in any form or by any (online) means for commercial, personal and further non-commercial use, without the explicit written permission of CoTalent, except as stated below:
CoTalent grants permission to individuals to download or print information from the CoTalent website for non-commercial, research, education, or personal purposes. Any person is allowed to reproduce short excerpts from the content for any purpose that respects the moral rights of authors, provided that the source is fully acknowledged.
All logos and trademarks are excluded from the above-mentioned general permission. Furthermore, the permission granted above does not extend to any textual or artistic material on this website which is identified as being the copyright of a third-party. When such a circumstance occurs, authorization to reproduce such material must be obtained from the appropriate copyright holders.
The Cotalent.eu website uses cookies, small text files that are installed on a PC, tablet or mobile phone by a website. Cookies are anonymous and not linked to any profile, so Cotalent.eu cannot trace the data back to any individual.
We use cookies to provide you with the best possible service on our website. Since the introduction of the new Telecom Act on 1 June 2012, all websites are legally obliged to inform their users about the nature of the cookies they use.
Cotalent.eu uses cookies to:
Test and improve our website in order to improve the user experience and assess the effectiveness of our online marketing campaigns, so that we can tailor these to our visitors.
The Hanze University of Applied Sciences website uses two types of cookies: functional cookies and cookies for website statistics.


Functional cookies
We use cookies to improve how you experience our website, e.g. by remembering your language of choice and other preferences. We are not legally obliged to ask your permission to use these cookies.
Google Analytics
The American company Google places cookies on our website as part of its analytics service. We use this service to monitor how visitors use the website. These cookies primarily record the time that a website was visited and certain information from the visitor's browser and send these data to Google. The data are used for statistical analyses of the visits to and click behaviour on the website. We use this information to improve our online communication and user-friendliness. Google may provide this information to third parties if legally obliged to do so or in order for them to process the data on behalf of Google. We have no influence on this third party use. The information is stored on Google's servers in the US. Google endorses the Safe Harbor principles and is an affiliate of the Safe Harbor programme of the US Department of Commerce. This entails that they apply an appropriate level of security to all personal data they process.
Changing your cookie preferences
If you want to remove cookies from a device then you can do so using the device's browser. The Dutch consumer association (consumentenbond) has published a step-by-step plan for removing cookies. You can also opt to block all cookies in your browser settings.
Do you have any questions about our cookie policy?
Please contact Hanze University of Applied Sciences at nieuwemedia@org.hanze.nl